Going snowboarding in Scandinavia and don't know where the best snow parks are? Don't worry, here is our list of the best snow parks in Scandinavia.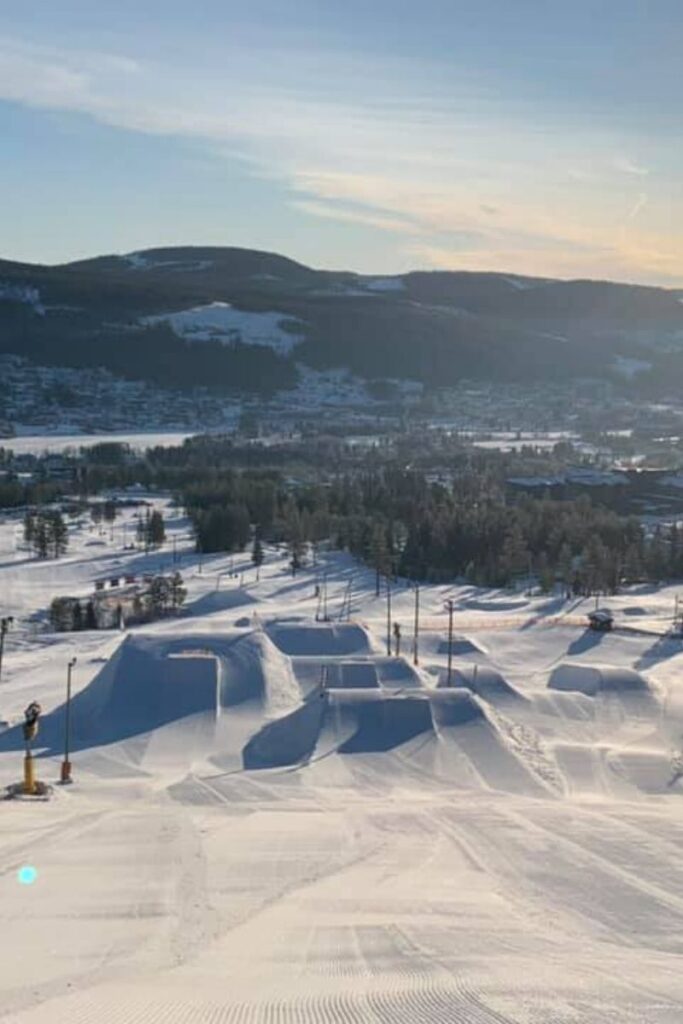 Trysil Snow park
Norway
Trysil is Norway's largest Snowboarding destination, and a truly wonderful destination to visit.
Trysil has more than one Snow park- one for children, one for beginners, one for intermediate snowboarders and one for the daredevils.
The beginner park has a few small jumps and boxes, the blue snow park has a line of jumps, rails, and boxes.
The main snow park is Parken Trysil, and it is the biggest Snowboard park in Scandinavia. The snowboard park is over one kilometer long and has a drop of over 200 meters. It even has its own lift named "T8 Knetta".
Parken Trysil has a long variety of kickers, rails, and boxes. At the end of the park, you can find the biggest kicker in Trysil called "Night´n". It's very big and can be seen in most of Trysil, so don't jump if you don't know what you are doing.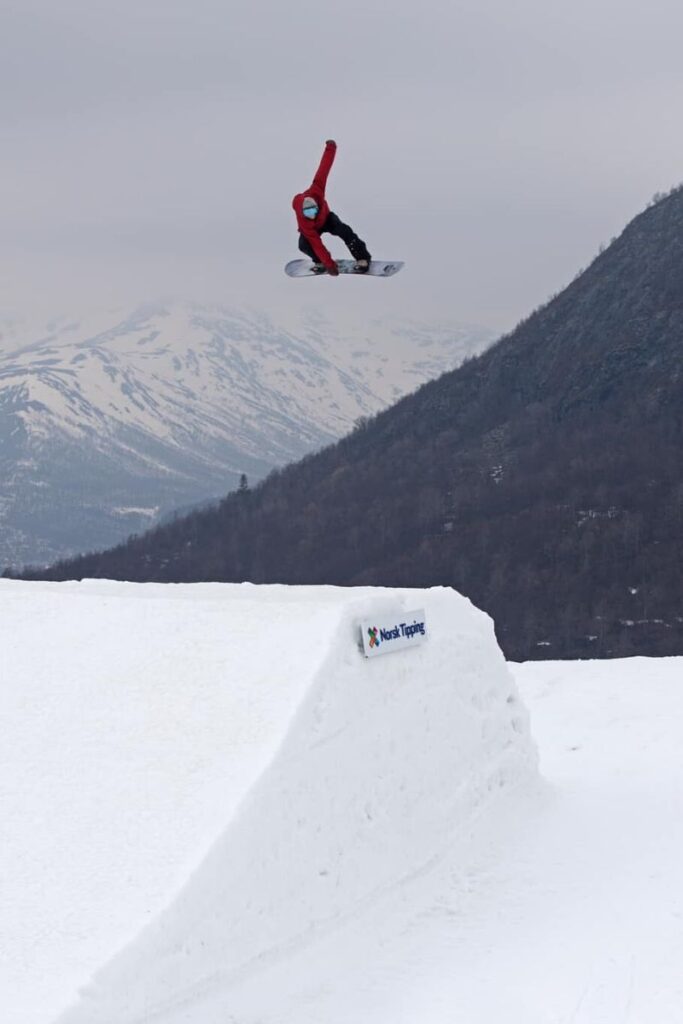 Hemsedal Snow park
Norway
The widely known and loved city of  Hemsedal is home to the second-largest snowboard resort in Norway. The area has the highest lift-served slopes in Scandinavia and offers excellent conditions for snowboarding.
Hemsedal has 20 lifts and 50 slopes, and the resort is appropriate for both beginners and experienced snowboarders.
The Hemsedal Park is long (over 2 km), as it stretches from the mountain station of the Hollvin Heisen over to the main station.
The main snowpark in Hemsedal is Snow Park Red. Snow Park Red has 3 red jumps, 3 black jumps, and about 20 rail elements, and is located on Slope 22. Snow Park Red is reached via the chairlift Hollvin Express (lift E), or Holdeskarheisen (lift F) + Olaheisen (lift K).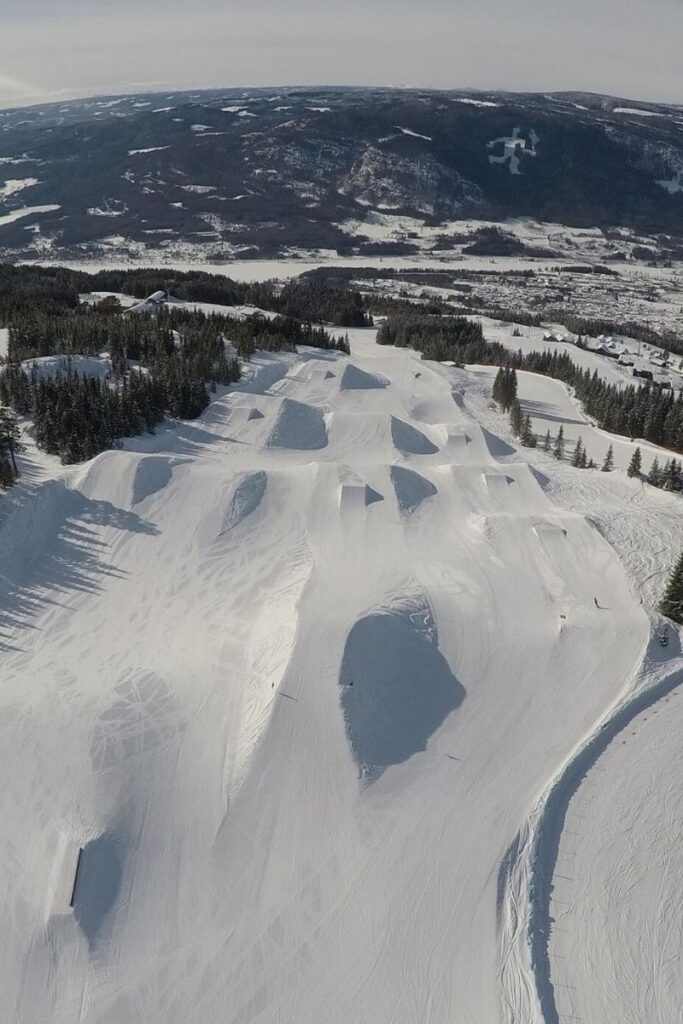 Hafjellparken
Norway
Hafjell has been known as a pristine destination for snowboarders for a long time. In 2017 Hafjell even hosted X Games, and we all know Hafjell from the Winter Olympics 1994. Hafjell is home to three snowboard parks, KIDS Mosetertoppen is for the beginners, Backyard is for the more experienced while Main Park is the (as the name suggests) the main park.
Main Park is recognized as being one of Scandinavia's prime Snowparks. It has both Rails, boxes and other obstacles, and a wide variety of Jumps. On any given day you can find some of the most talented Snowboarders in Norway ripping in this park.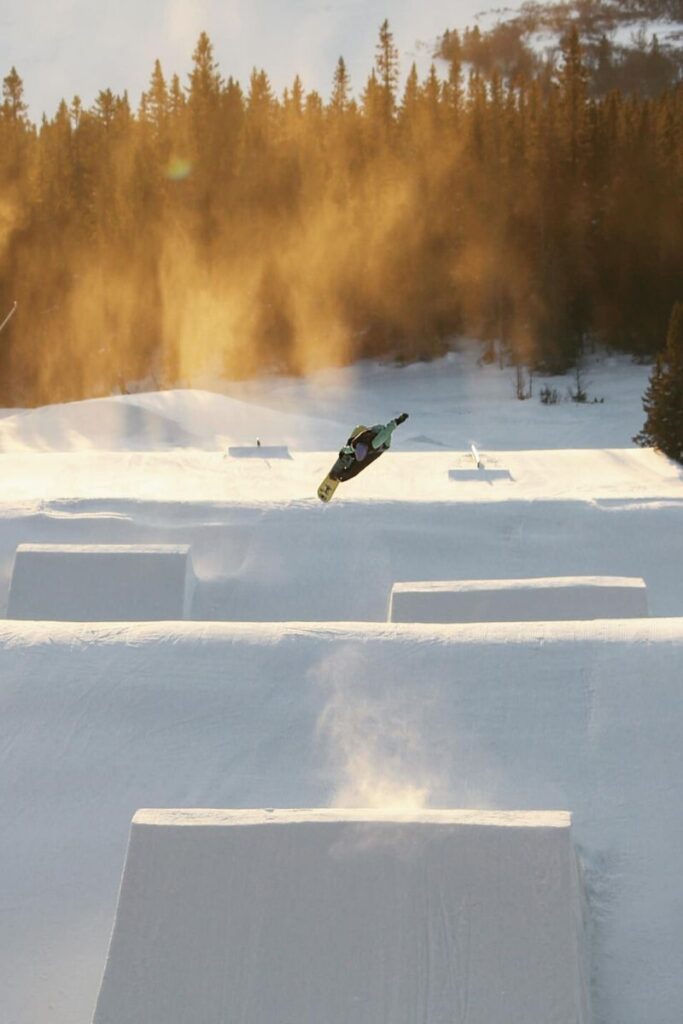 Åre Snow park
Sweden
With its 41 lifts and 89 slopes, Åre is one of the bigger resorts in Scandinavia. Åre is also home to one of Scandinavia's most spectacular Snow Parks, which is filled with exciting obstacles. with LED lighting which makes it possible to shred at night.
The park offers a large variety of boxes, rails kickers and other obstacles for all levels of expertise. The lower part of Åre Snowpark is even filled with LED lighting, which makes it possible to shred at night.
If you just want to chill and watch some of the local talents rip, you can just lay back in the Åre Snowpark hangout. It offers free Wifi and a bit of heat for the frostbitten. So kick back and enjoy the fun from a distance.
The hangout offers free Wifi and a bit of heat for the frostbitten. So kick back and enjoy the fun from a distance.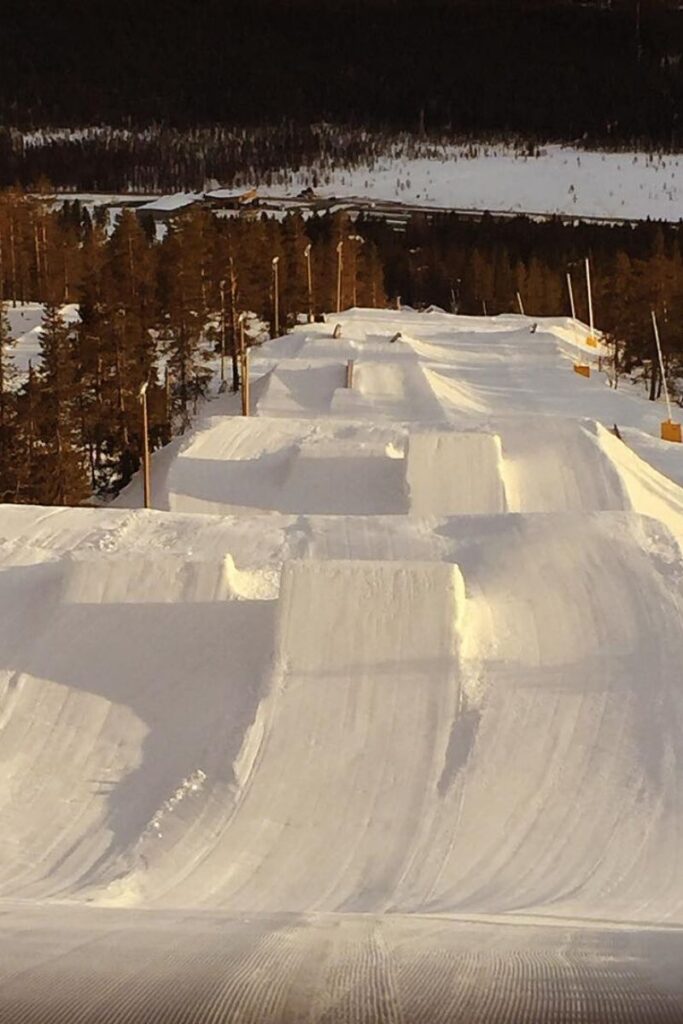 Levi South Park
Finland
Finland has become famous among snowboarders as a prime Snowboarding destination. Levi has 28 lifts and 43 slopes and is not as big as the rest of the destinations, but what it does not has in size, it makes up in quality.
Recently a new snow park opened on the south side of the resort, giving it the rather fun name "South Park". It is almost double as long as the old Snow Park Levi and has everything from good lighting to halfpipes.
South Park has approximately 25-30 different obstacles depending on the Snow, packed into 1 kilometer of high-quality slope. It's filled with rails, boxes, walls and even a big old halfpipe. We truly acknowledge South Park as a unique place for snowboarders, and we would never hesitate to recommend this place to other snowboarders.
That's our list of the best snowparks in Scandinavia. We hope you enjoyed it, and if you have any questions, we will be happy to answer all of them in the comment section below