Morocco is becoming a well-known surf destination and with good reason. If you like good waves, you will love surfing Morocco.
It is a fact, that Morocco offers quality waves, good weather, and beautiful nature. Especially the Taghazout surf scene is often associated with surfing morocco, and with good cause. Taghazout is filled with good surf camps, surf schools, and general surf adventure. It is where you will most likely find the ultimate surf Maroc experience.

But like any other place in the world, its always good to know the "dos and do not's", before you go.

Many European surfers see Morocco as the ideal winter destination, as when surfing Morocco you will find waves during winter almost every day. The weather is good year-round, prices are low, and the waves are pumping. But if you go in the winter, you want to surf in the southern region of Morocco.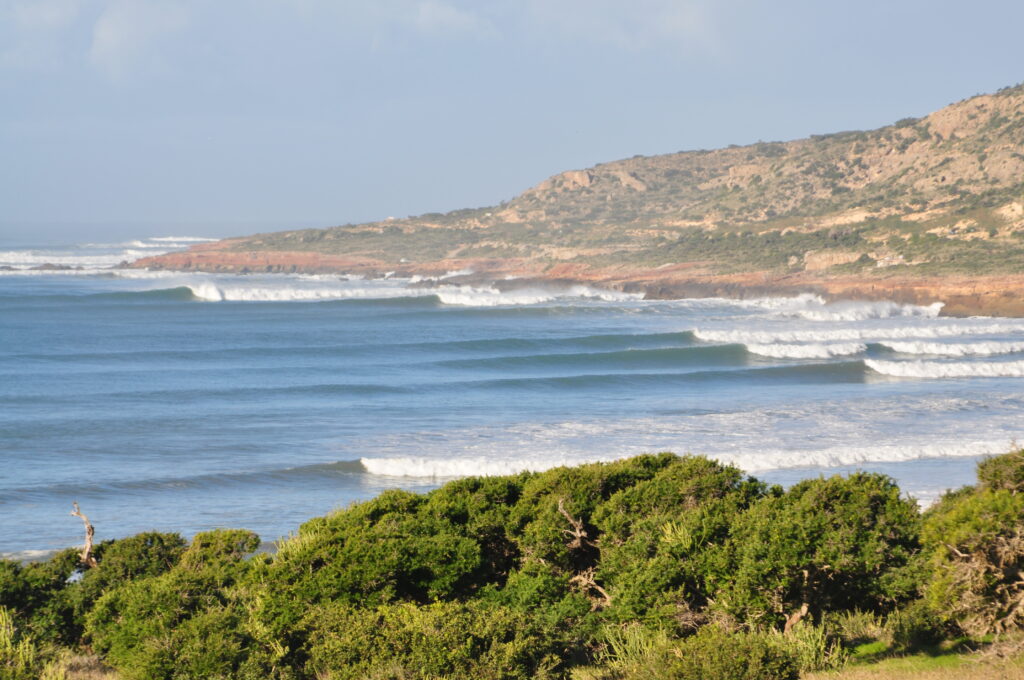 You can fly to Agadir and from here it's a short drive north to Taghazout. In this area, you will find many great waves within a short stretch of coast. Like any other surf destination offering world-class waves, you will find other surfers in the lineup, but on any day you can find uncrowded waves if you are willing to explore the Taghazout surf.
Let us prepare you for your next Moroccan surf adventures. Here are some of the regional classics when surfing Morocco:
Anchor point
Loading…
This is the signature wave of north Africa. Just 1 km north of Taghazout you will find this wave firing if the swell is north or northwest. It can get big, and it can be crowded, so like always, know your limitations. And like always treat the locals with respect. Remember that you are the guest. They let you surf in peace if you are cool.
Other than that, the wave is really good, and the view from the rocks alone is epic.
Banana Point
Loading…
When Anchor Point is pumping, almost every surfer in the area is surfing in Taghazout, but this hidden gem can get just as good as Anchor Point.
The wave breaks on a sandy bottom, with few rocks, and when it´s big the wave can get pretty powerful.
The paddle out into the lineup, strong currents, and closeouts can be a bit of a hassle, but it's worth it if you are up for the challenge.
We believe that it is one of the best waves in Taghazout.
Boilers
Loading…
Boilers lies a short drive north of Taghazout. It's a beautiful, fast and long wave, but it's for the experienced surfers.
The reef is sharp and filled with urchins (wear boots), and getting in and out the water can be a nightmare.
Always time your entrance and your exits between sets, and try to paddle out and exit right next to the big flat boiler in the water.
If you dare to surf these waves, then you might get the wave of your life. You might not get a million turns, but that's because you are surfing at light speed.
Tamri
If you drive an hour north you will find Tamri. It's a big bay filled with beach breaks.
If there is no swell go here and you will almost always find a little wave.

Since the bottom is sand, and the beach is nice, its where you will find a lot of surf schools in the lineup, and camels on the beach.
Killers
Loading…
Despite what the name suggests, surfing this spot is not equal to certain death. It's named after the killer whales, that sometimes can be spotted on the horizon, but they are not a threat. The paddle out is long, so make sure your arms are up for it. And if you don't want to paddle you can follow a trail down to the spot, and jump from a big rock. This works but exiting via the rock is not recommended unless you don't mind dinging both your board and your body.
The Etiquettes
Morocco is well known for its tasty hashish, but listen, kids, don't do drugs! And if you do, make sure you buy it from a reliable source. And do yourself a favor and try not to wake and bake. The Waves are almost always best in the morning, and the wind always turns onshore in the afternoon, so save your Bob Marley tunes for the downtime.
Another thing is, that its a Muslim country, so alcohol is hard to find, but listen, kids, don´t drink! If you absolutely must get your freak on, you can buy booze in Agadir in one of the big malls. It's also possible to find some clubs in Agadir, but what happens here, stays here, so I can not go in-depth on this subject.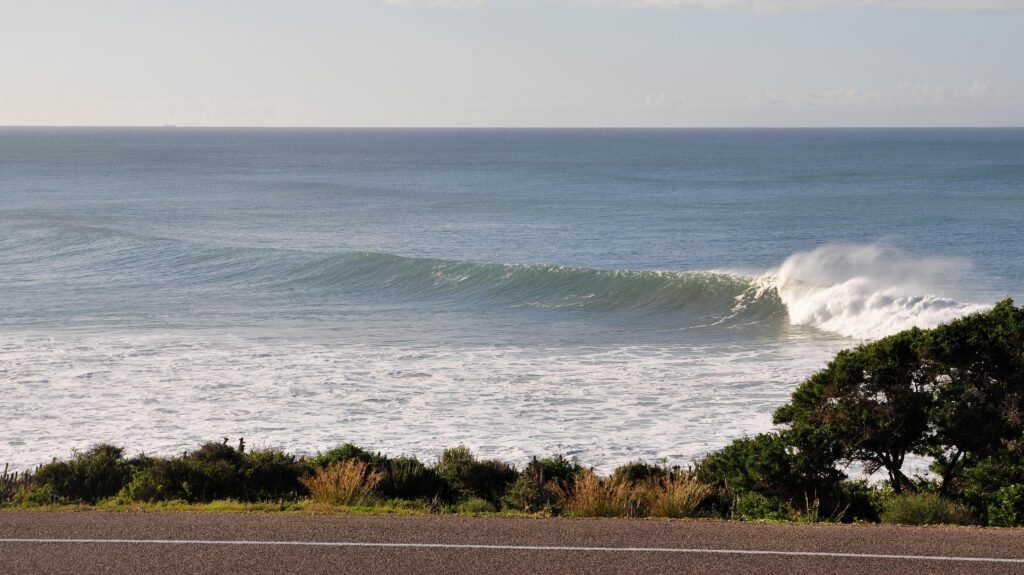 Another thing you will realize is the fact that everybody wants money for parking. It's not official, but if you don't pay them, things can get a little hectic. A man once grabbed my arm because I didn't want to pay him for parking, I was a bit offended by the fact that he touched me, and we exchanged words. I left and thought no more of it, but suddenly he had a little fight with our guide. We surfed the spot the day after, and it was nothing, but we learned than Moroccans (like any other) can be short-tempered, but this an exception. Overall the people of Morocco are amongst the friendliest of us all.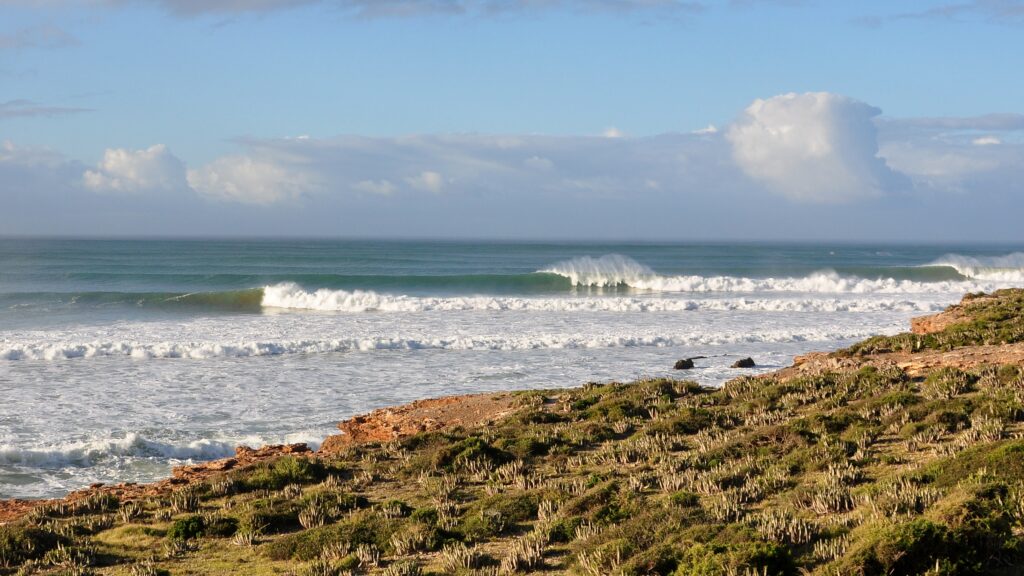 Where to live
Taghazout is filled with great places to live and eat. When we are surfing in Morocco, we always stay with our friends from SDN Surf lodge. We think he has the best surf camp in the Taghazout area.
We have known the owner (Jalal) for many years now, and he is a great guy, who has managed to build one of the best surf resorts we have ever seen. He is truly a great guide, surfer, and friend, so if you are ever planning on going, give him a call.
His surf camp also offers extensive Yoga and meditation sessions, with pro instructors.
All in all, this place is simply amazing, and we can't wait to surf Morocco once again.