First and foremost you should always wear whatever makes you most comfortable. We strongly believe that everybody should wear whatever they want, everything else would be foolish. So always do your own thing, and never be afraid to stand out, or do things differently – this is what makes life so beautiful. 
However, we feel that we could make some valid points as to why Kansas is most likely to be the best in class when it comes to boardsports, especially skateboarding. You see, the boardsport industry is run by fashion labels, so almost all clothes being designed and produced has been dictated by trends, and not functionality. 
It is pretty obvious that the boardsport lifestyle can be extremely hard on your clothes. It doesn't matter if you are a beginner or pro skater, you will fall (a lot). And most T-shirts are not made to withstand extreme wear and tear, but to look good. Kansas, on the other hand, makes clothing that is made to last, even under the most extreme conditions. They specialize in making clothes that are both durable and robust, yet lightweight and flexible.
Never heard of Kansas? Let us tell you why we think Kansas is something you might want to check out.
What is Kansas Workwear?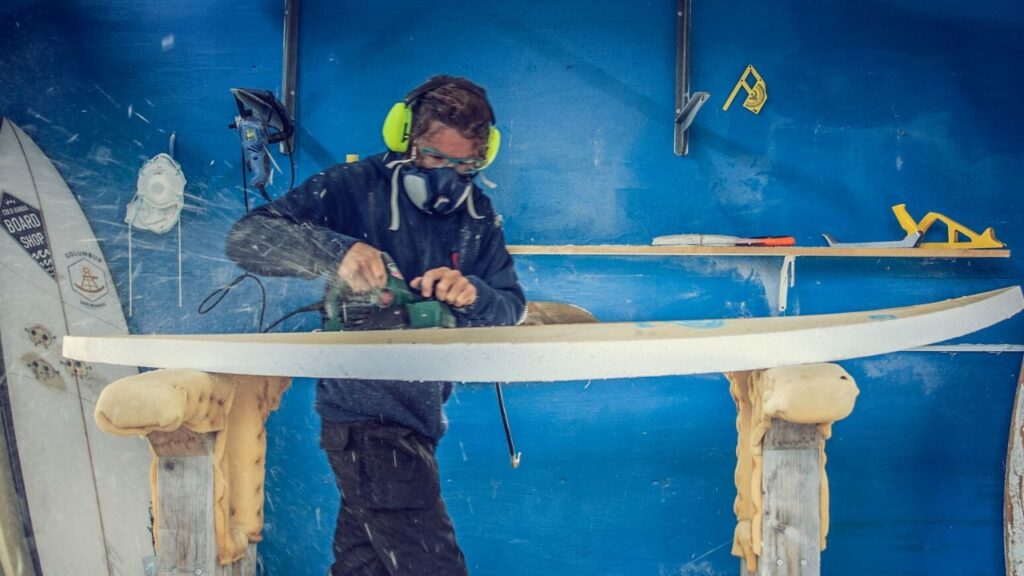 Kansas originally started in the early 1920s in Denmark (as PALO), and specialized in constructing the most rugged denim fabric in the world. As the need and demand for quality workwear grew, so did the business. In 1952 Kansas Workwear became an independent brand whose sole purpose (as the name suggests) was to innovate the workwear industry by producing fabric that could withstand anything. Kansas steadily grew, and it wasn't long before Kansas was synonymous with quality in Scandinavia.
Today Kansas is probably the most iconic brand in the workwear industry in the world, as they have provided custom clothing for the toughest jobs on the planet, and in the toughest climates. They are sought out by demanding clients every day because of this, and it is safe to say that they are still at the top of their game. Kansas has even made their own dedicated lab in Borås for testing and innovating different and new fabrics. 
It is all About the Fabric
This is where things get pretty interesting. You might think that all t-shirts are cut from the same cloth, but actually, this is not really the case. Well, mostly all big fashion brands use the same fabrics, as it is cheap and looks decent. But Kansas makes all of their clothes with only 9 basic fabrics, but they differ quite a lot from what you find on the shelves in your local fashion store. Let us give you a rundown of the materials they offer, and we guarantee that you will think twice the next time you are looking for good looking yet sustainable clothes.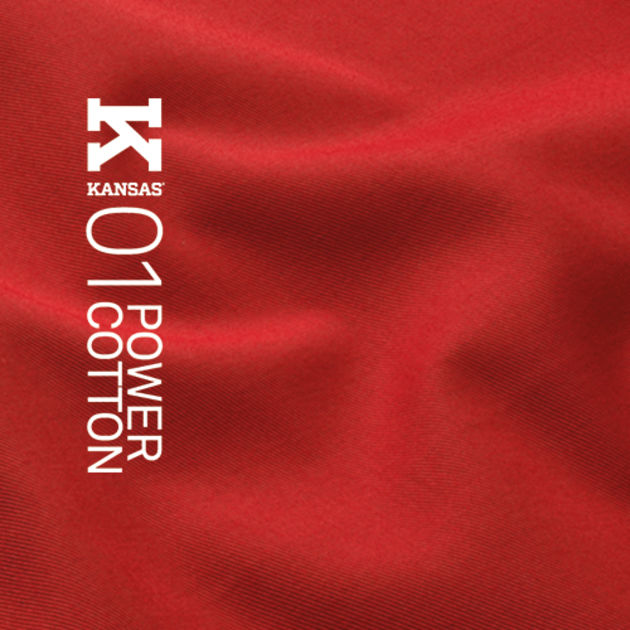 K01 POWERCOTTON
Its all 100% cotton, but this cotton contains the same DNA as used the original production technique. The cotton must be spun only with much longer fibers, and the quality control is beyond remarkable. Kansas has made the bold statement that they produce the most durable cotton you can get, and as far as we know, they still have the most sturdy product on the market. You can wash a Kansas t-shirt at 95°C
One thing is to have a t-shirt that might outlast your grandchildren, but how does their cotton feel? Well, the K01 Powercotton feels absolutely great. Because of the longer fibers, they are incredibly soft and extremely stretchy.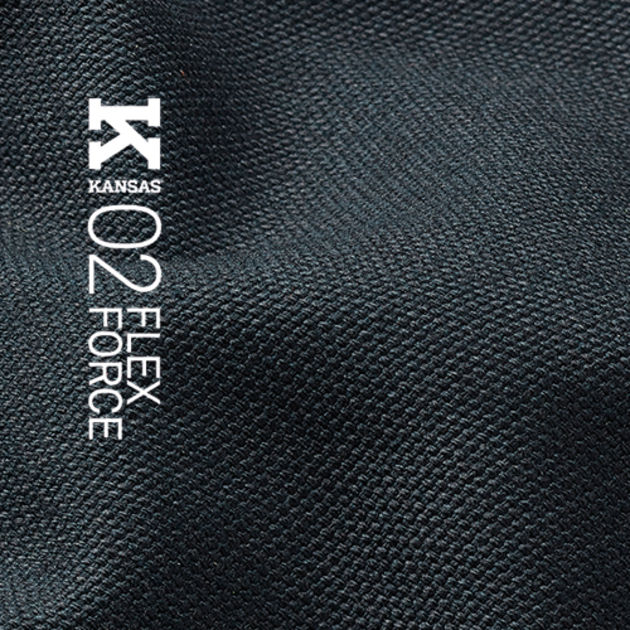 K02 FLEXFORCE
K02 Flexforce is a really interesting fabric (especially for the skateboarders). This material offers flexible full-body movement without compromising on durability, weight, or even the looks. We actually feel like pants like this fabric combine everything skateboarders need in the day to day life. The technology behind the fabric is pretty mind-boggling, but Kansas states that clothing made from Fexforce never loses the flexibility nor elasticity even when washed by high temperatures.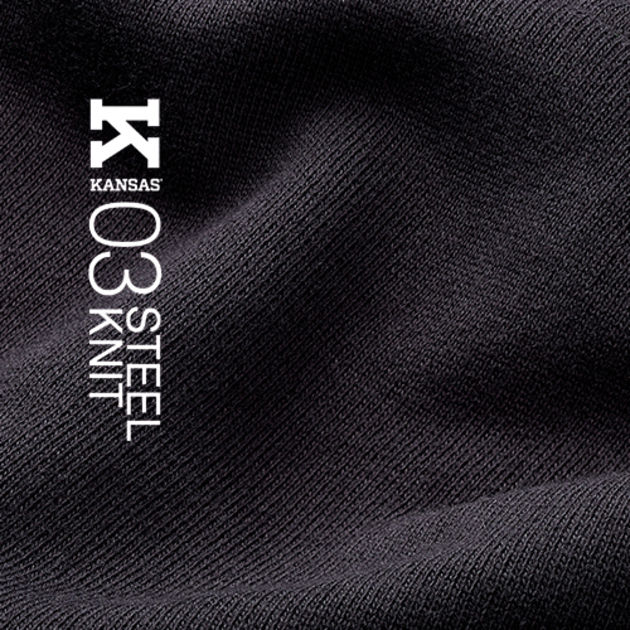 K03 STEELKNIT
When comfort meets durability. Steelknit is based on traditional Kansas fabric known from sweatpants and combined it with their patented CORDURA® technology. The result is a soft, yet indestructible fabric that is strong yet extremely satisfying to wear. And its even dirt repellent. 
This fabric is ideal for the skateboarders that like to skate in sweatpants, or surfers that need to change from their wetsuits in a hurry on a cold and windy parking lot.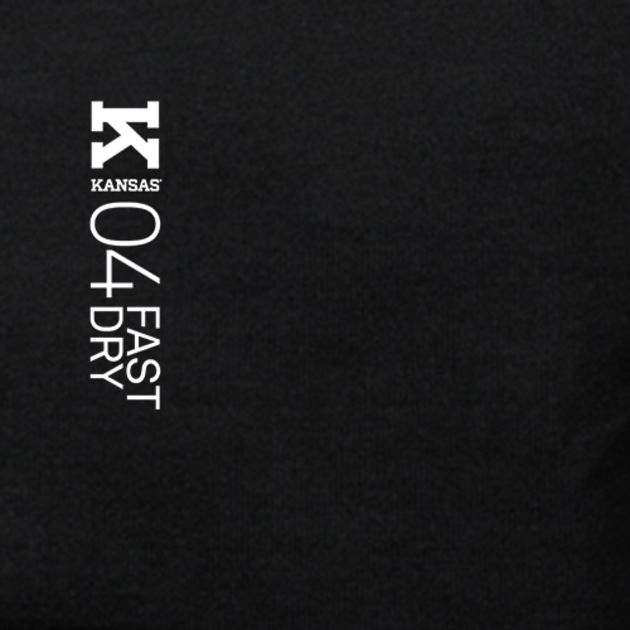 K04 FASTDRY
This is perhaps the most interesting material, especially for surfers. First and foremost the fabric is extremely lightweight, and it is intelligent, as it lets your skin breathe. This regulates your body temperature, preventing you from overheating or freezing. This material is perspiration-wicking, moisture-absorbent, and quick-drying, so it really does it all.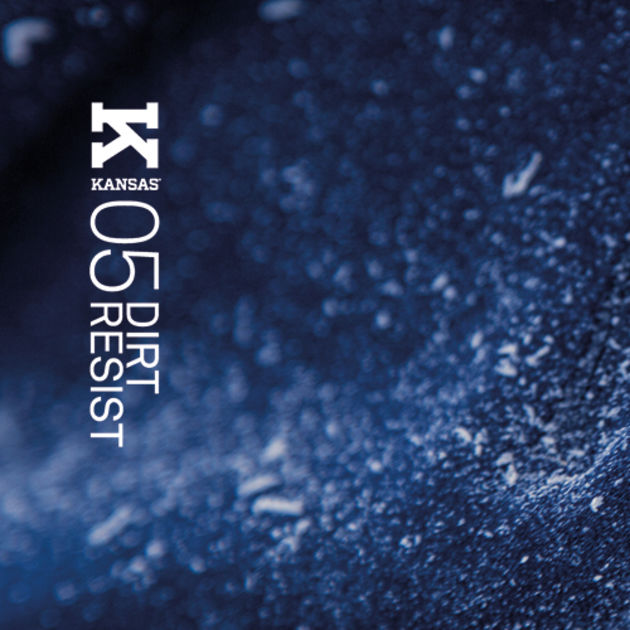 K05 DIRTRESIST
This fabric is perhaps a little overkill even for the most extreme boardsporters out there, but then again why settle for less. It is Kansa's strongest fabric, and it is water repellent, dirt-repellent, and oil repellent, and it is almost impossible to tear apart. Even brick mortar and cement can simply be brushed straight off.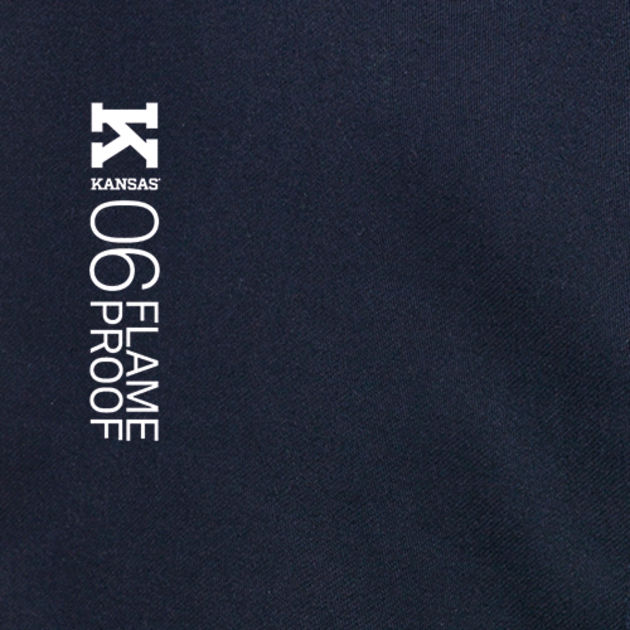 K06 FLAMEPROOF
Need to kickflip of 30 stairs while everything explodes around you like in Fully Flared? No problem, the K06 Flameproof is all about that fire. Made with Flame-retardant fabrics this material can withstand extreme temperatures, while still being flexible. K06 Flameproof is antistatic, too, and gives essential protection from chemical sprays.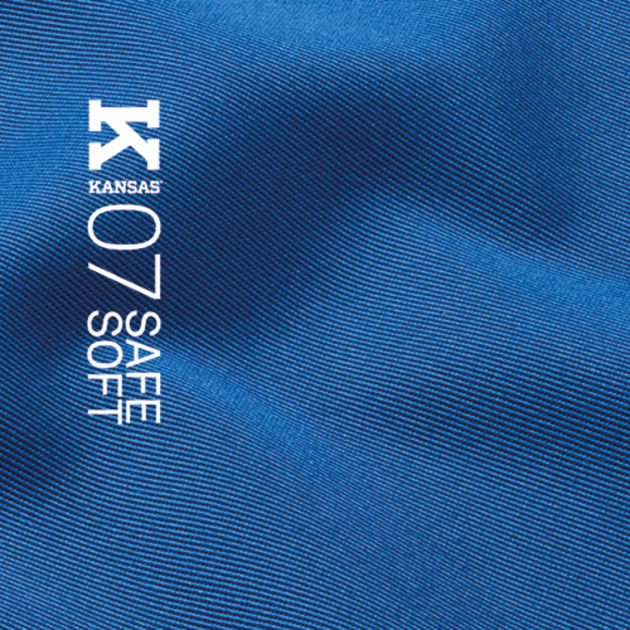 K07 SAFESOFT
This is material is quite unique, as it literally provides soft and lightweight armor. It is dirt-, oil, and water-repellent, and the color will never fade in the sun or wash out. The inside consists of soft cotton for comfort, as a balance between safety and comfort. A very comfortable yet extremely functional solution for most needs.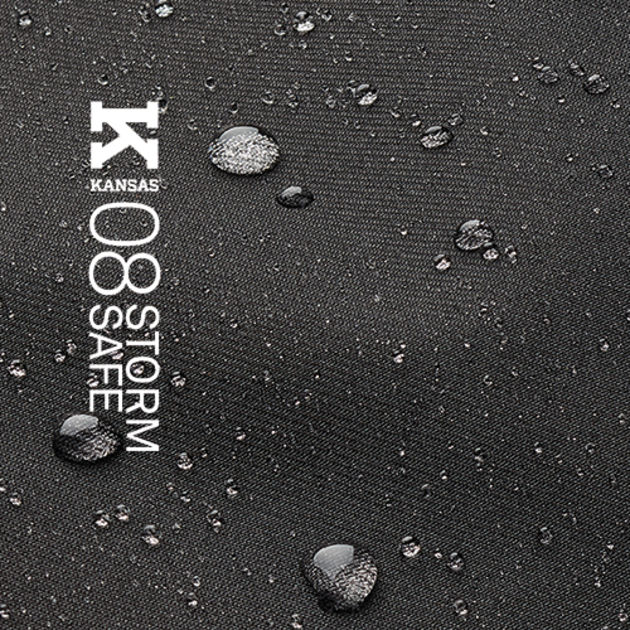 K08 STORMSAFE
This fabric is a smart material that lets your skin breathe while protecting your body from strong wind. K08 Stormsafe can withstand a Hydrostatic Head of 10,000 mm. even after years of wear and tear. It is also dirt and oil-repellent. This is perfect for all surfers, windsurfers, and kitesurfers out there, especially in the colder climates. Its a necessity for all the storm chasers out there.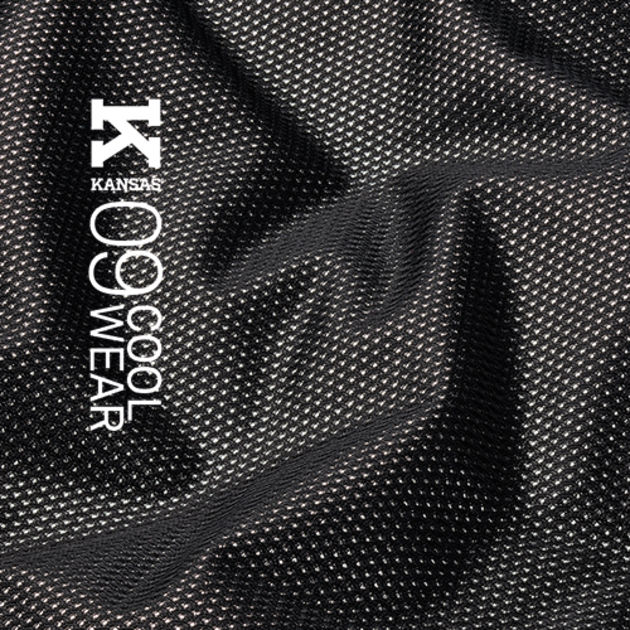 K09 COOLWEAR
On the opposite side of K08 Stormsafe, we have K09 Coolwear. This fabric is used for warmer climates, or even indoor use, as it lets allows your skin breathe and air to circulate between your skin and the fabric. The material is very lightweight, but yet extremely rugged. Perfect for both the demanding skate sessions or just relaxing. 
Why Kansas
Quality
As we mentioned above skateboarders have different needs for clothing than most normal consumers. The same goes for surfers, snowboarders wind- and kitesurfers. But what all boardsporters have in common is that we wear and tear clothes a lot faster, due to the extreme nature of our lifestyle. That is why we need not only clothes in high quality but of excellent quality. We truly believe that we need a sort of workwear that only Kansas provides.
Think about it. Kansas has made workwear for extreme performance in the harshest environments possible. They are constantly innovating, and for more than 50 years they have set the bar for an entire industry.
Price
No doubt Kansas provides both durability and flexibility but Kansas is also relatively competitive on price. As Kansas uses a lot of in house resources, the supply chain costs high, but instead of upping the prices, Kansas makes their workwear available for everybody. 
Comfort
We all have different preferences, but even though Kansas focuses strongly on quality and functionality, Kansas is also well known for providing a lot of comfort and flexibility. We believe that Kansas can compete with all the hottest brands when it comes to design and convenience. 
All of the reasons above are why we think Kansas provides the best options for skateboarders and surfers. We hope you enjoyed it, and if you have any questions, we will be happy to answer any of your questions in the comment section below.